Nectar Memory Foam Mattress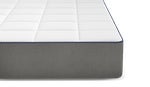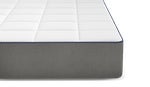 Nectar Memory Foam Mattress
QUILTED GEL MEMORY FOAM + COOLING COVER
Contours to your body while providing optimal comfort and increased air circulation.
GEL MEMORY FOAM
Distributes your weight evenly, offering cool, contouring support.
ADAPTIVE HI CORE MEMORY FOAM
Supports your body and provides crucial mattress rebound and bounce.
BREATHABLE BASE LAYER
Offers a stable foundation while reinforcing the upper contouring and support layers.
BOTTOM MATTRESS COVER
Keeps your mattress in the correct place, so it doesn't move on your bed frame.